Giving Students the Best, So They Can Be Their Best
Kinder Haus Montessori Pre-School and Child Care provides an enriched environment in which children are inspired to reach their highest potential. The Montessori philosophies foster a strong sense of community and respect for self, others, and the environment, which builds a strong academic foundation for a lifetime of learning.
Kinder Haus programs are unique, reflecting the gifts and personalities of the staff. The level of our commitment to the children is unsurpassed. We are extremely aware of the importance of the work we do, and we recognize the opportunity to truly make a difference in the lives of children and their families. It is our vision to create an environment where children, parents, and teachers are supported in reaching their full potential.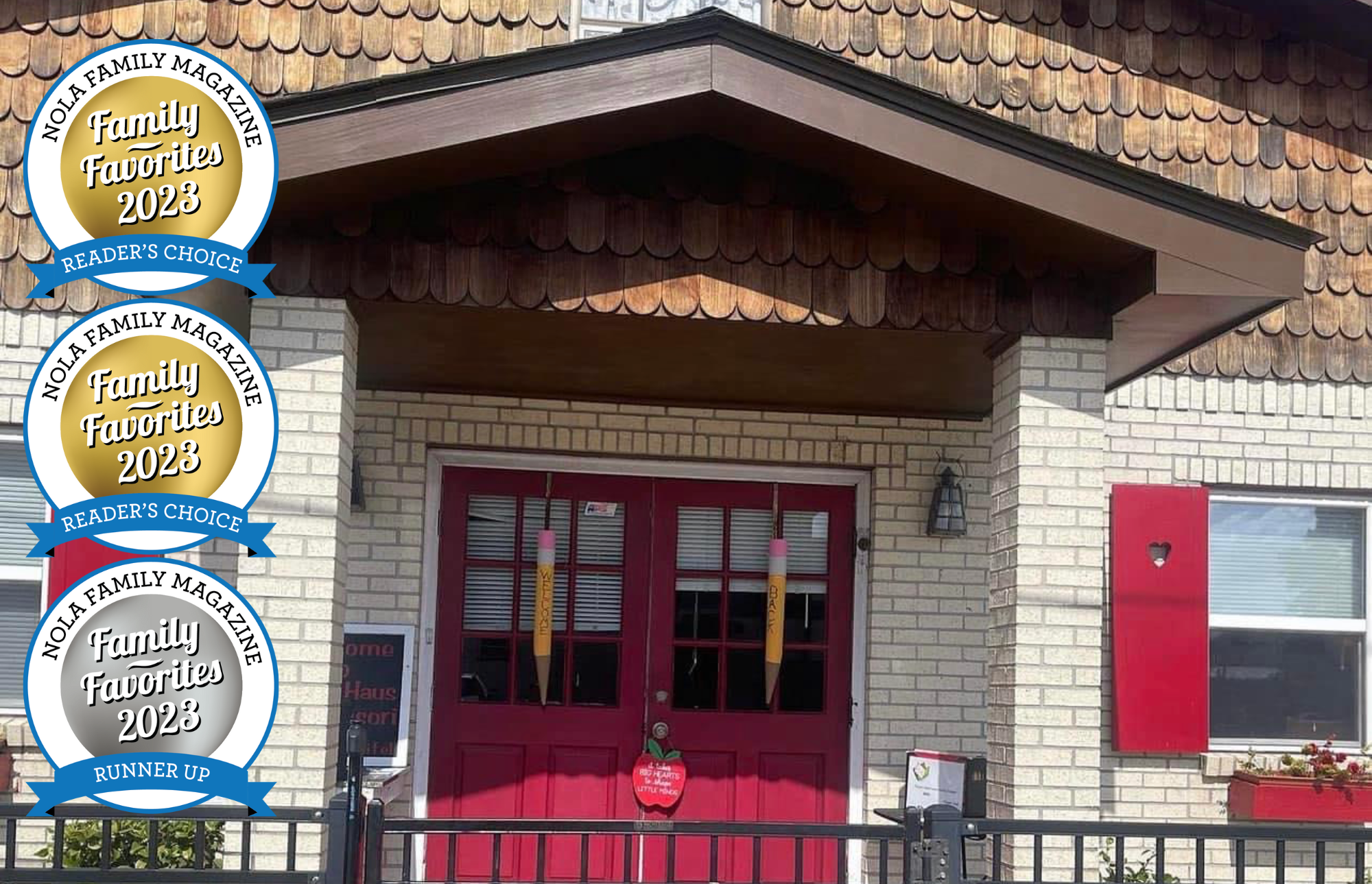 Our goals at Kinder Haus Montessori include:
✅ Independence – Children will learn to work by themselves without constant adult supervision. Everyday functions like fastening clothes and shoe tying are accomplished.
✅ Concentration – Your child's attention span will develop, fostering good study habits.
✅ Coordination – Exercises that strengthen your child's hand for writing and train the eye for reading are provided.
✅ Order – Our environment is based on order. Order leads to logical thinking for future math concepts, problem solving, and decision making.
✅ Socialization – We provide a natural environment encouraging children to meet, interact, and make friends.
✅ Academic Growth – Your child is encouraged to learn to read, write, and form math concepts.
✅ Emotional Stability – Your child will develop a positive self-concept and view of education.
✅ Self-Control – Children develop inner discipline and become responsible for their own actions.
We look forward to sharing more about our programs and helping your child to make a great start in life!
The Essentials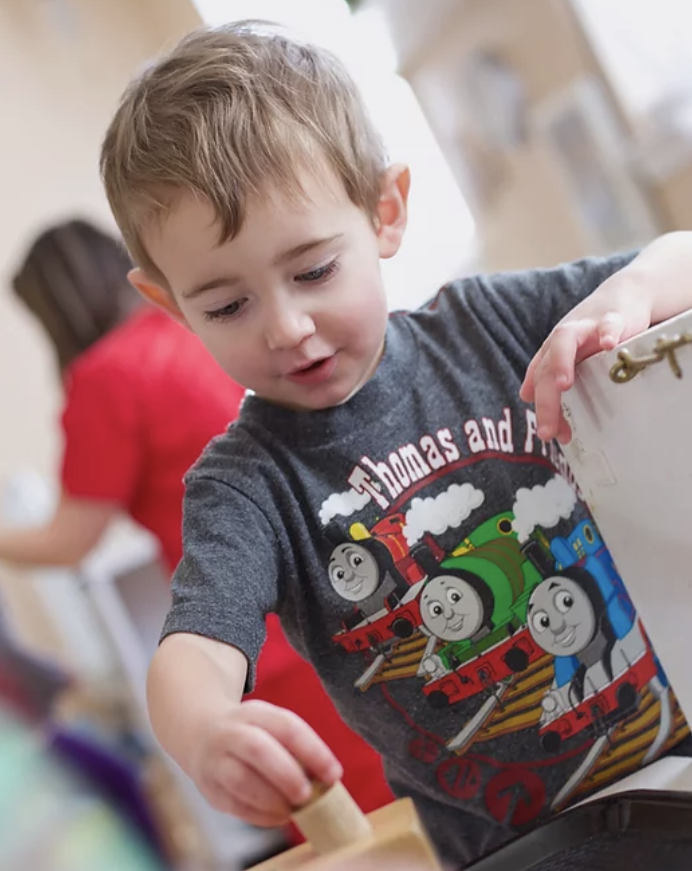 Things that make Kinder Haus special:
Unsurpassed commitment to excellence.
Kinder Haus Montessori Schools are something special. Our Children's Houses have been supporting children and their families since 1984. We are committed to maintaining beautiful, safe spaces for children to thrive.
Nurturing professionals provide personal attention. We cultivate bonds with our students and their families. Each child is greeted warmly every day and most lessons are given "one-on-one." We are a FAMILY of families with common goals that empower everyone to provide children with joyful learning experiences.
Every child is treated with respect and dignity.
Kinder Haus has been recognized nationally by Tomorrow's Child magazine for our PEACE WORK. Role modeling social skills, multicultural education, nature study, and community service projects instill compassion and empathy for all living things on Earth.
Our Vision
My first visit to a Montessori class was in Einsiedlerhof, Germany in 1975. As I was observing in the Practical Life room, I watched a three-year old girl fill a glass container with water and carefully carry it across a busy room. As she arrived at her activity, she placed the container gently on the table. The look on her face was awe inspiring! Joy, pride, and obviously a huge sense of accomplishment filled her.
I was blown away, hooked on learning about Montessori. In that moment, a dream was born, a vision that motivates me yet today—a vision to provide an environment which supports the child to reach their full potential.
Along the way, it became obvious while supporting the child in his or her early years, we had the opportunity to also support the parents. When we support the parents, we support the child for life. Parenting information is provided in the form of articles, workshops, and shared during parent conferences.
"The hand that rocks the cradle rules the world," is an old saying. But, oh how true! Our teachers spend more waking hours with most of our little friends, than do their parents. Theirs are the hands that cultivate and empower the children. We know, to the core of our being, that this work is crucial in the child's development of self-worth, confidence in the world, and joy of life. We recognize the opportunity to nurture with every nose we wipe, diaper we change, smile we share, and each hug we give. Every lesson given stimulates the child in ways we cannot imagine or foresee.
Thus, our goal is for every staff member to bring their "A" game daily. Kinder Haus provides on-going professional development opportunities for all staff members, so that through their increased skills, they too are becoming their personal best. KINDER HAUS…creating an environment where children, parents and teachers are supported in reaching their full potential.
​
-Pat Lacoste, Founder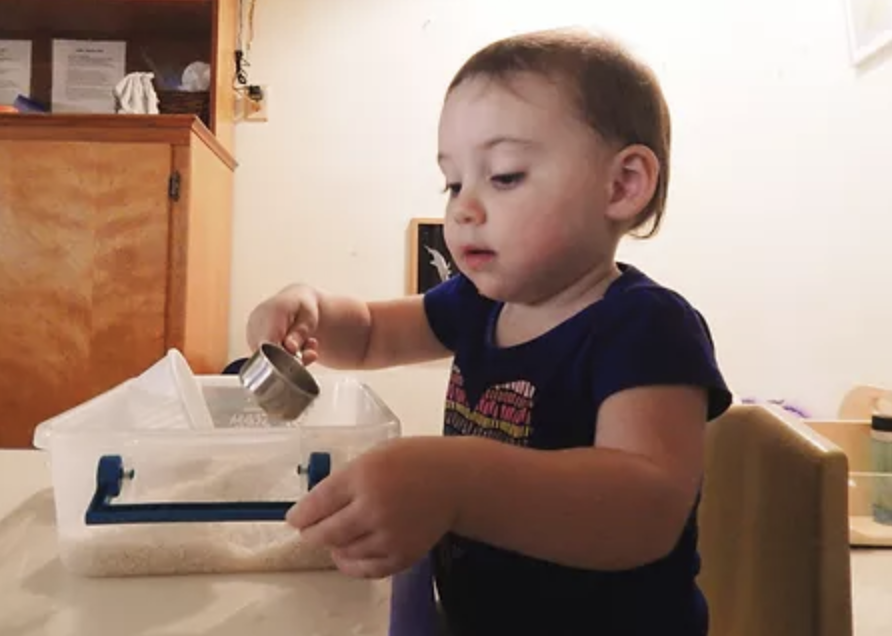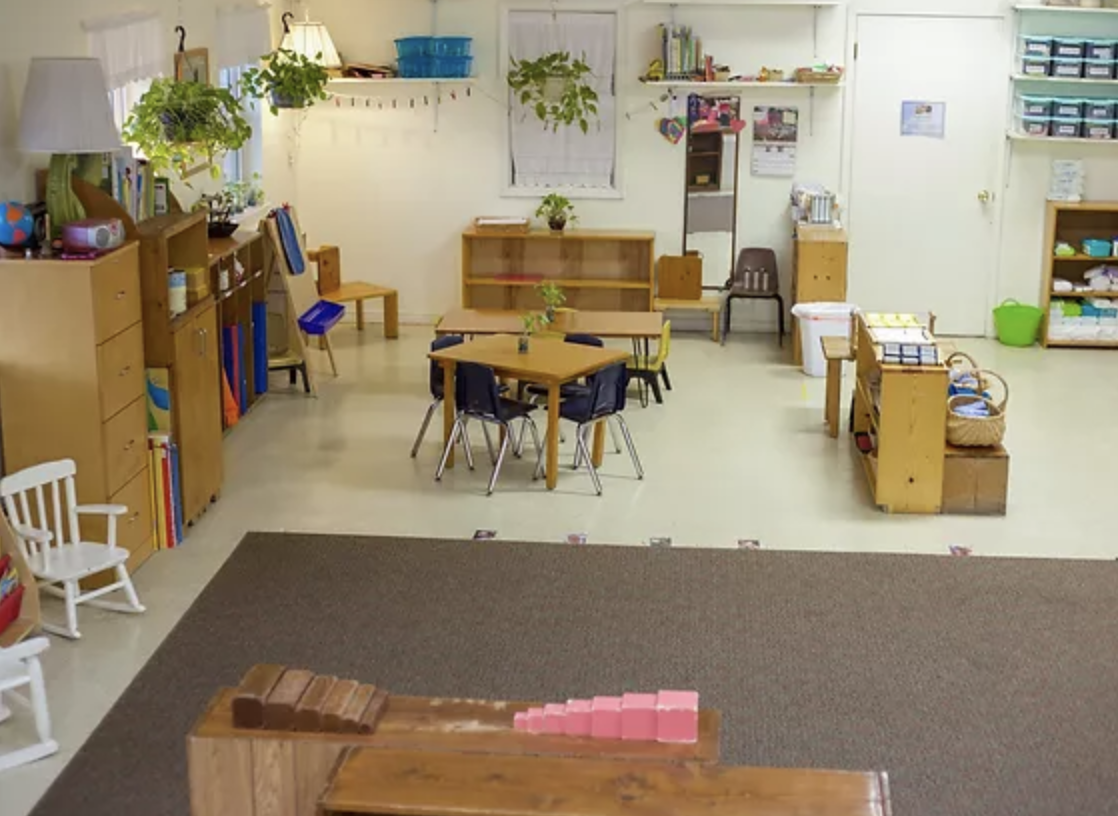 Admissions
The process begins with your school tour to visit our school. Following your tour and meeting at our school you can choose to register then or contact us to secure your spot on our waitlist. Space is limited!
Parent Testimonials
"We have been loving our experience at KinderHaus Montessori! The facilities are great and the teachers are amazing! Thank you for making a home away from home for the little ones :)"
"My daughter is attending Kinder Haus, and the school is incredible. The teachers are nurturing, loving, caring, and creative. It is truly astonishing to witness so many young children accomplishing such advanced things. Even more incredibly- the children LOVE learning! There is truly no greater place to send your child. This is my first time parting with my daughter, and the feeling of confidence knowing she is going in the best hands possible is priceless."